MA 41
The offered MA 41 audiometer can be used as portable or stationary device and makes air and bone conduction, speech and free-field audiometric testing possible. Its ergonomic design makes it comfortable to use and easy to handle. You can use WAV files from SD-memory card or the input ports for speech from a CD, or conduct live speech audiometry. It is ideal for ENT clinics, Audiologists, mobile facilities or hearing aid suppliers.
Easy Speech Audiometry
For speech audiometry in MA 41 you can choose recorded files from SD memory card or CD, or can use live speech through the microphone, which has talk forward, talk back functions.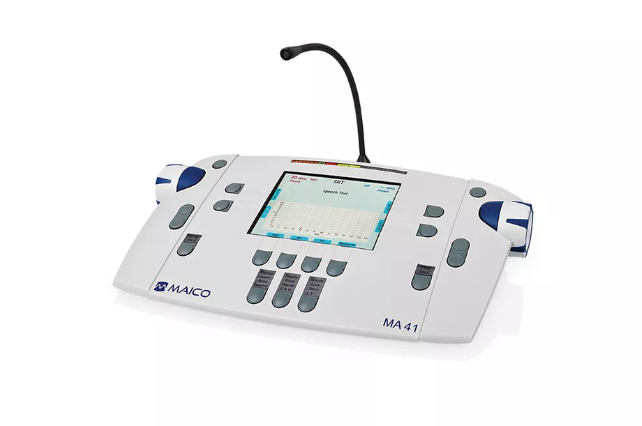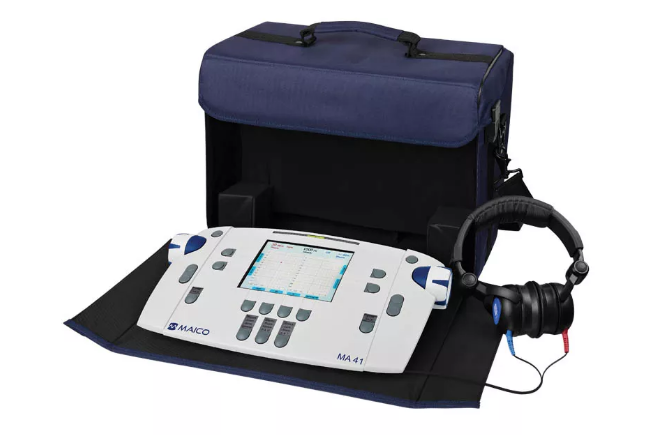 Lightweight
MA 41 weighs only 1.5 kg and comes with a carry bag. It has streamlined buttons and side dials for easy navigation. It offers full color display.
Easy Reporting
You can store patient's details, sessions and store reports as a PDF file on a USB-stick or SD card. Easily print via USB printer or transfer to PC.