ERO•SCAN®
MAICO's ERO•SCAN® are used for TEOAE and/or DPOAE evaluation, also it is easy to handle. The device has LED display representing line and bar diagrams so that the professionals can easily evaluate the test. You can choose in between screening or diagnostic functions; screening device provides automated tests with 2 DPOAE and 2 TEOAE screening protocols. It allows for a quick assessment of the auditory system up to the cochlea with "Pass" or "Refer" outcomes making it the perfect solution for screening newborn, infant, pre-school and nursery children.
Diagnostic functions provide advanced testing and adapts to the special needs of otologists, audiologists and otolaryngologists. This can be used for testing people of all ages and comes with 5 DPOAE and 3 TEOAE diagnostic protocols and 4 DPOAE and 2 TEOAE protocols can be customized.
Portable Device
It is easy to use and intuitive; testing can be done even in background noise without response from the patient. Test in babble as high as 55 dBSPL to 65 dBSPL this ensures less false results. It is portable and light weighted and can operate 1000 tests before discharging.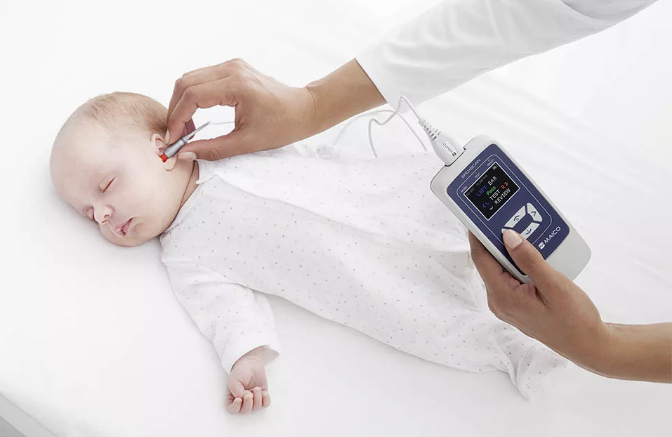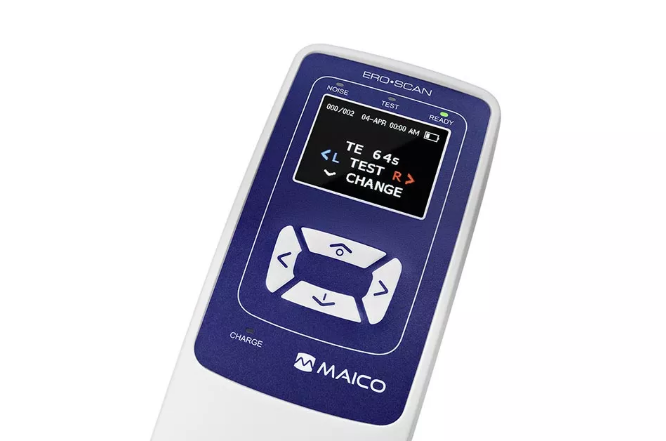 Database Software
You can store up to 250 tests and with the use of software can export the results from device to PC or into Hi-Track or OZ. Create detailed reports with database software and send them directly through fax or file them as PDF and send as email.
Wireless Printer
You can also purchase a portable wireless printer compatible with the device for quickly printing test results. Keep track of your data or print test results directly.